Description
Ever dreamt of becoming a jouster but realised at the last second that you don't own a horse? Well, Jousting Time comes to the rescue. Jousting Time is an online multiplayer jousting game showcasing VR players fighting intense duels with interactive spectating features for non-VR players. The game aims at creating a unique experience which bridges the gap between VR and non-VR players.
History
The first iteration of Jousting Time was born in a JAMNATION League Game Jam 1.03 in fall 2017. Since then, the prototype has been showcased in different public events in Montreal, QC, where the developers are based. Following the positive reception, Trebuchet started to build a demo to launch a Kickstarter campaign and show it at PAX East in April 2018.
Features
Competitive multiplayer arcade gameplay with innovative spectating interactions
Show off to the crowd!
Meet other fellow jousters in the Feast and defy them in the Arena
Original control scheme, easy to learn and hard to master !
Present on every desktop VR platform !
Logo & Icon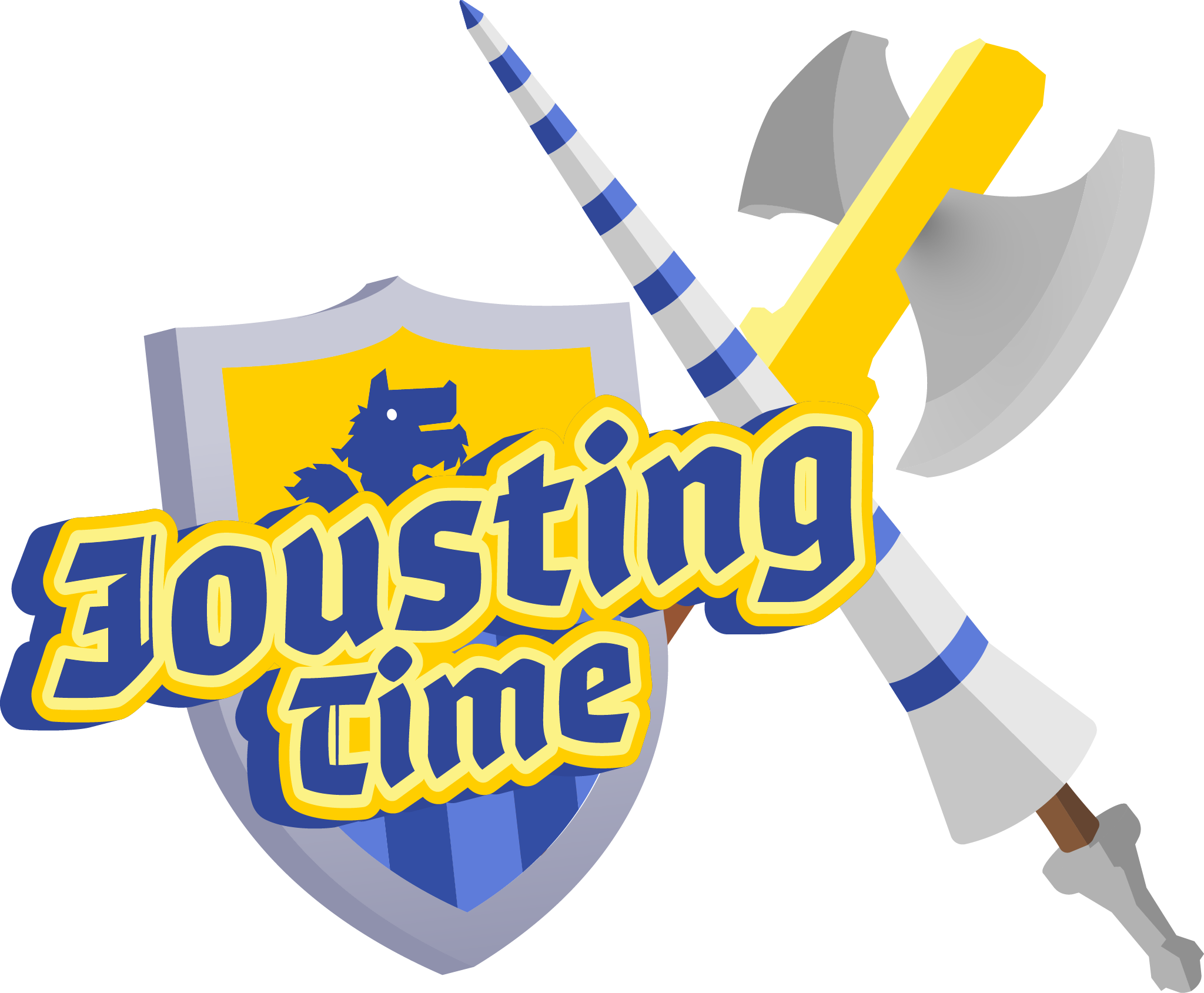 Awards & Recognition
" 1st BEST INNOVATION " JAMNATION Game Jam 1.03
" 3rd BEST EXPERIENCE " JAMNATION Game Jam 1.03
" 3rd GRAND PRIZE " JAMNATION Game Jam 1.03
About TREBUCHET
Boilerplate

TREBUCHET is a studio founded in Montreal in 2017 with a focus on crafting innovative VR games. Our first game, Prison Boss VR, is an award-winning game available on all VR platforms. Started straight out of university, the studio rapidly became a full-fledged company working on multiple projects, but the mission stays the same: making fun games with a cool team.

More information

More information on TREBUCHET, our logo & relevant media are available here.
Jousting Time Credits
Vincent Brunet-Dupont

CEO

Guillaume Duquesne

Technical Director

Alexandre Pernot Lopes

Creative Director

Martin Lavoie

Lead Programmer

Frédéric Constantin

Community Manager

Lucie Le Touze

Graphic Designer
Contact
Alexandre Pernot Lopes

Vincent Brunet-Dupont