Description
Ever dreamt of becoming a jouster but realized at the last second that you don't own a horse? Well, Jousting Time comes to the rescue. Jousting Time is an intense arcade jousting game where you shout to go faster!
History
Born in a Game Jam
Won the Best Innovation award in the Montreal JAMNATION League
PAX East 2018
Presented at PAX East 2018. Won Marooner's Rock Team Choice Award.
VRLA 2018
Invited in Microsoft's zone at VRLA 2018.
Launching in arcades
Since September, Jousting Time has been soft launched in several arcades across the world. Since the signature of a publishing deal, the deployment should continue throughout 2019 in more locations.
Features
Competitive multiplayer arcade!
Show off to the crowd!
Choose between 6 different weapons, and shout to charge at your opponent!
Logo & Icon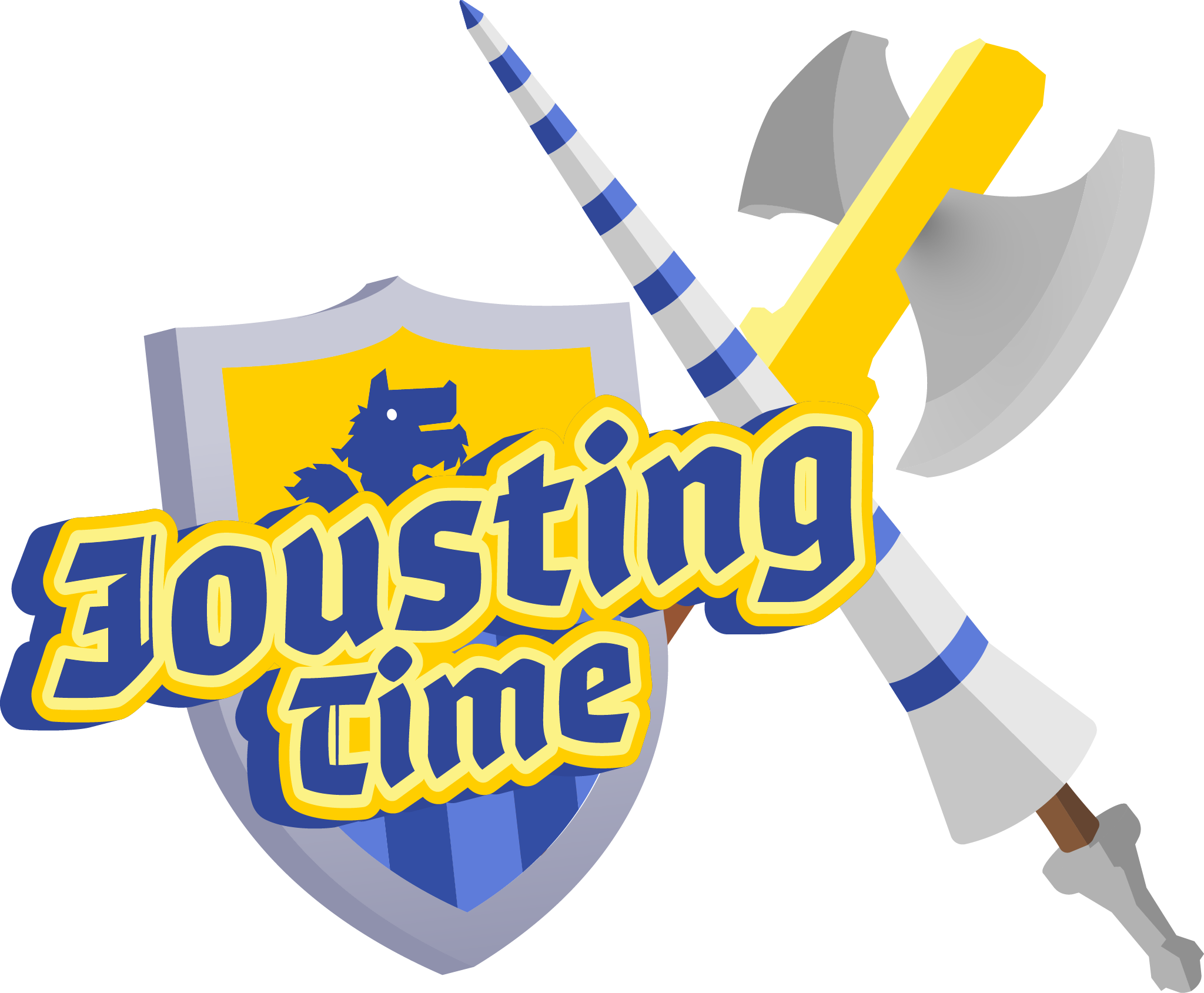 Awards & Recognition
" 1st BEST INNOVATION " JAMNATION Game Jam 1.03
" Team Choice Award " PAX East 2018 / Marooner's Rock
About Trebuchet
Boilerplate

TREBUCHET is a studio specialized in virtual reality, founded in Montreal in 2017. Our first game, Prison Boss VR, won the Microsoft Dream.Build.Play contest in the Mixed Reality category. We also made Jousting Time, a multiplayer jousting game for virtual reality arcades. We are now working on an unannounced project funded by the Canada Media Fund.

More information

More information on Trebuchet, our logo & relevant media are available here.
Jousting Time Credits
Vincent Brunet-Dupont

CEO

Guillaume Duquesne

CTO

Alexandre Pernot Lopes

Creative Director

Martin Lavoie

Lead Programmer

Frédéric Constantin

Community Manager

Lucie Le Touze

Graphic Designer

Francis De Rico

Programmer

Agathe Préfontaine

3D Artist

Swann Klein

3D Artist
Contact
Vincent Brunet-Dupont

Alexandre Pernot Lopes